Our manufacturing ethos
When we began the process of building and launching SANS MATIN, ethical manufacturing was of paramount importance. It's no secret that poor working conditions and unfair pay are often normalised within the fashion industry. At SANS MATIN we were keen to ensure that the social, financial, and mental wellbeing of our employees 'behind the scenes' was always at the forefront of our work. The good news is we found exactly that in Medellin, Colombia - a family run and owned atelier - that not only met all our standards, but also exhibited the craftsmanship and skill to hand-make every pair of SANS MATIN shoes.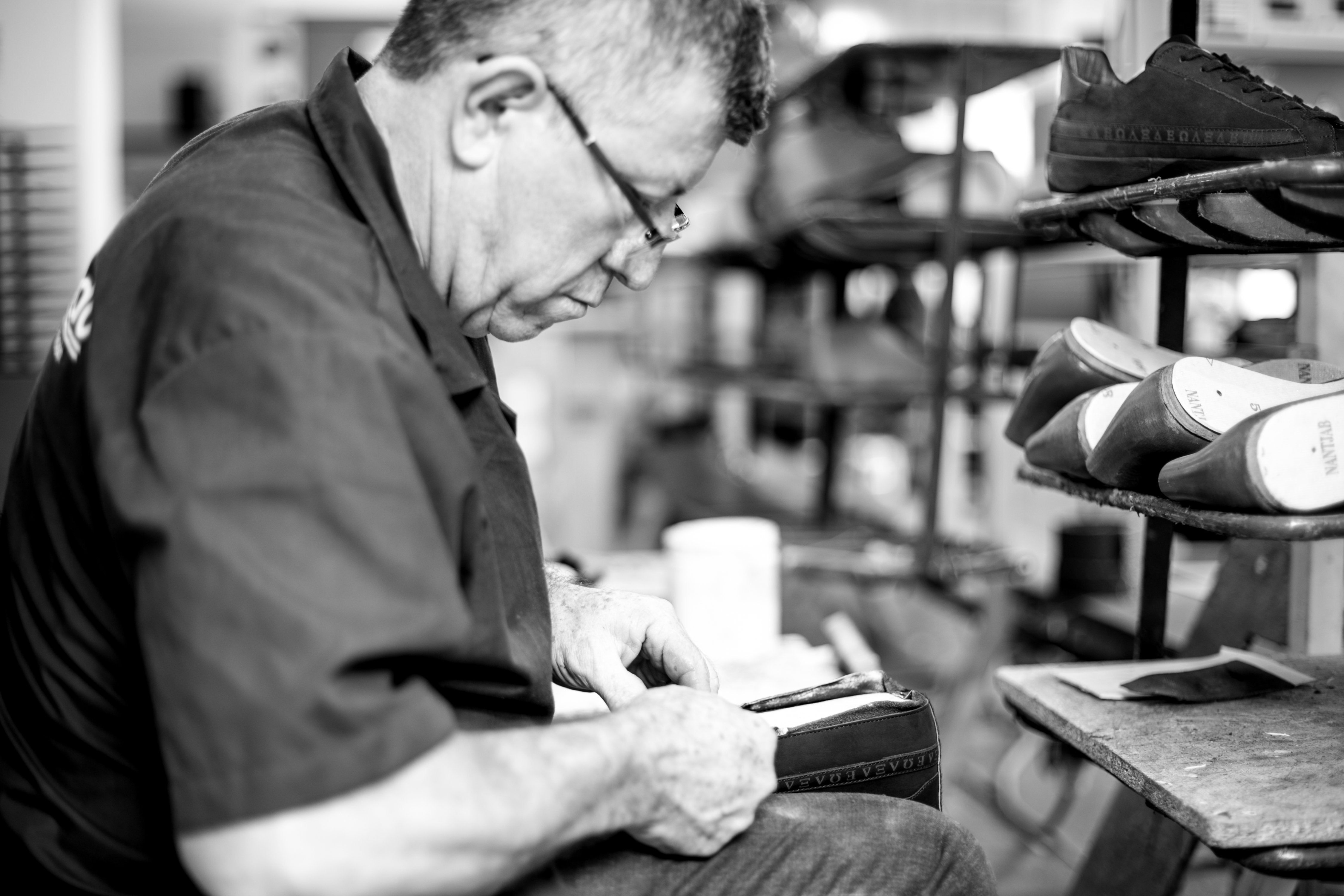 How do we know we have such a great team?
Well to start with, before the pandemic hit, we visited the atelier every three months! It sounds ridiculous to say, but often designers have never even met their manufacturers. It was therefore important that we'd met, and built personal relationships with the team behind the production of our shoes. It quickly became clear that the atelier's values were aligned with ours as employees' wellbeing and a family culture played such a vital role in the workplace. We continue to be impressed by their professionalism, safety, and the whole team's willingness to put up with our questionable Spanish (still a work in progress!).
How is family built into the brand?
Meet Jorge and Brayan for example (pictured above), a father and son team who work, live, and eat side by side everyday - something that we, as founders and flatmates, can certainly relate to! Like Jorge and Brayan, most of the team have had generations of family members working in the shoe business in one capacity or another. In fact, the majority of the team are vastly experienced, where some have even been hand-making shoes for over 30 years.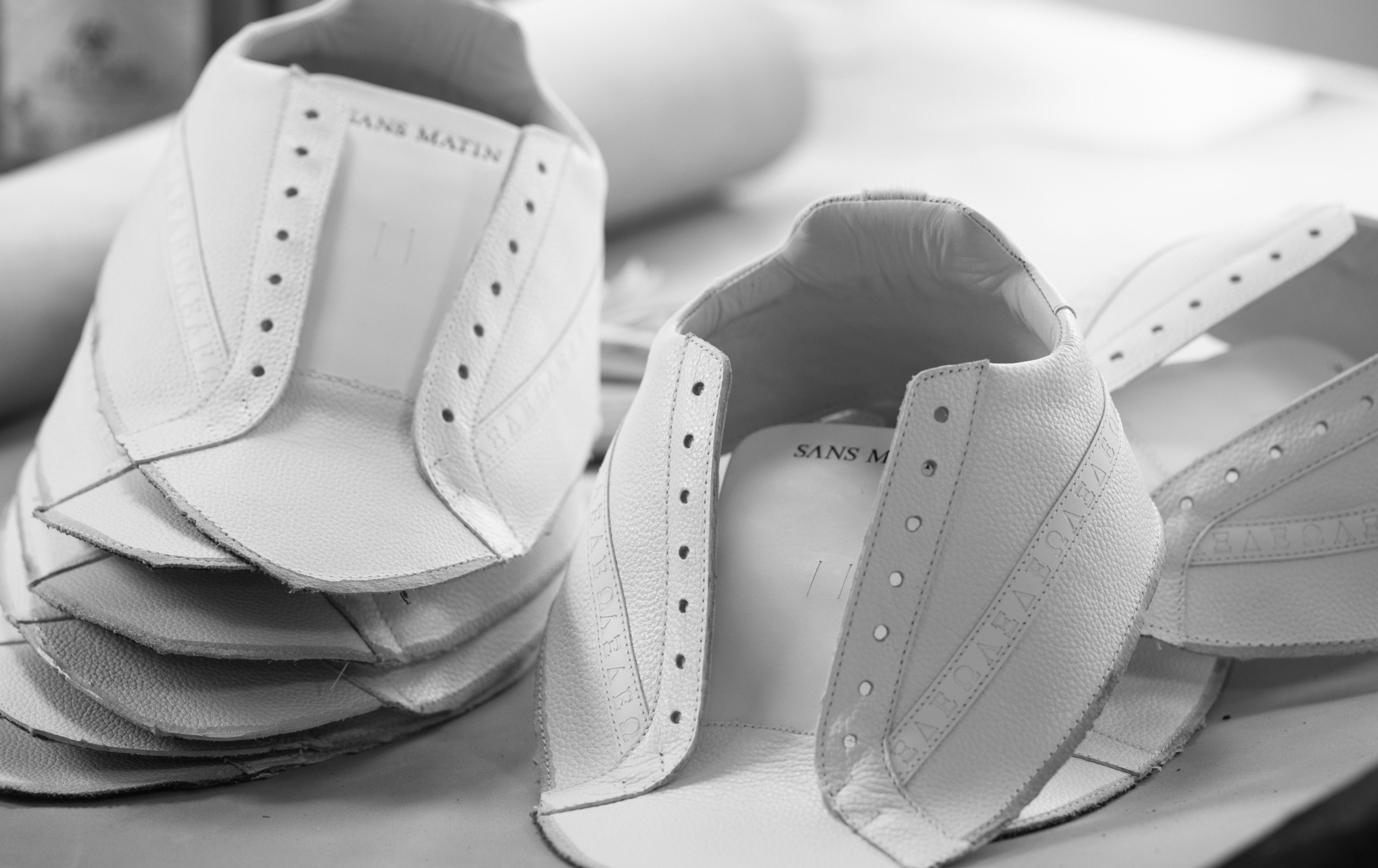 Materials matter and handmade benefits
All SANS MATIN materials are locally sourced from within two hours of our atelier. We handpick all our leathers, canvases, laces, cottons and everything in between in Medellin to ensure that every product we produce is up to the highest standard. Our footbed was engineered through weeks spent with local manufacturers tweaking the design in order to create the most comfortable sneaker possible. At SANS MATIN we're all about attention to detail. Hand making our shoes means we use less energy and natural resources to produce our sneakers than items made on a mass production assembly line, whilst also creating jobs and strengthening the local economy.